It's already midway through January and I've barely started thinking about my resolutions! What diets, challenges, detoxes, or goals will I do?? I only have 353 days left this year!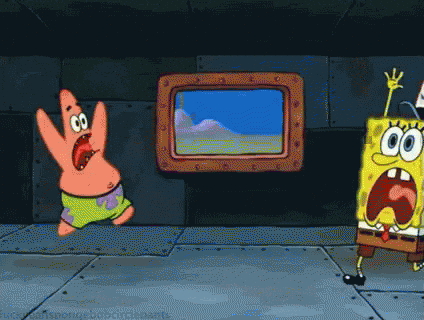 Over the past few days I've thought over in a panic what kind of goals I want to set for myself this year. There's the usual lot that has rolled over from the last: be more active, lose some extra weight, maintain healthy relationships, spend less time on social media, blah blah blah.
The new year is a time where everyone is itching for diets and detoxes, to rid their bodies of sugar, toxins, and simple carbs. But in the past few years, my Youtube and blog-creeping has come up on a new type of detox: the Shopping Ban (or No Buy).
A typical Shopping Ban as I've seen it is a restriction on buying anything but the essentials for a determined amount of time: usually 6 months or a year. The fun and interesting part of this exercise is determining what really is "essential" for us. There are the no-brainers:
But I've seen a lot of Shopping Ban-dits (does this name work?) define other forms of essentials that require spending cash money. After all, we are not robots who can live and thrive off of carrots, tampons, and 15-min cardio sessions at Planet Fitness. As Cinzia from The Personal Philosophy Project states, a Shopping Ban or No-Buy year is not about punishing ourselves for the past years of spending. Nor is it a challenge to prove that becoming a hermit and rejecting all forms of modern socialization is the best way to live.
For me, a year-long Shopping Ban is a challenge for me to truly understand what I need to feel human and to feel myself.
I have come a long way from the crazed shopping addict I was in high school and early college. When I was around 16-18, I felt a need to define myself through material objects. I thought that my clothes and possessions needed to not only reflect, but project, who I was on the inside.
My room needed to be filled with tons and tons of books and statues of owls, otherwise how else could I reinforce to myself that I was a quirky bibliophile?
My wardrobe needed to overflow with grandpa sweaters and kimonos and pashminas, otherwise how else could people see that I love vintage and am artsy and creative?
I became much more frugal in my 20s and gave up shopping as a hobby, which I think was an effective way to stop the constant need to acquire more and more things. At the present, I don't really buy things on impulse and I spend time reflecting and researching big purchases.
Then why the Shopping Ban? I've already come so far in confronting my shopping addiction, so why put myself through this challenge?
Although I've become better and more conscious about impulsively buying new clothes and decor, I still find myself itching to acquire things to reflect and reinforce the person I am and want to be. I still feel the need to define myself more through material objects and appearance than action and thoughts, which in my opinion is ineffective if not counterproductive.
Here's an embarrassing but probably common example:
I own tons of books, and many of them are unread. I love reading and want to finish all the books in my library, but the rate of my buying books is grossly larger than my rate of reading them. Of course, this is normal, but does that make it okay? Last year I must have bought more than 30 books, but I only read 22!
I justified this habit because most of the books I bought were second-hand, from library sales, independent bookshops, and thrift stores. I didn't spend as much money as I would have in Barnes &Noble, and I was supporting good causes with my dollar vote, but I still feel guilty for it. Why?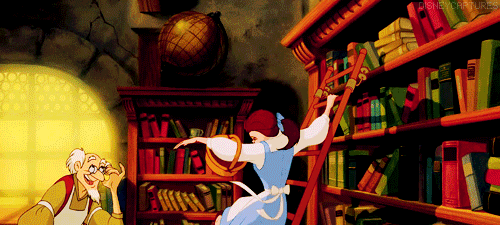 Because when I was making these purchases, I wasn't thinking about the present. I wasn't thinking about the dozens of books I already have that are still unread.
Instead, I was acting on this fear that I would run out of things to read, or that I would never have access to these certain books ever again.
Realizing this FOMO of material objects has helped me acknowledge one of the reasons why I buy things. I buy hoards of books because I'm afraid that I'll want to read them one day but I won't be able to find them. I buy souvenirs during trips because I'm afraid I won't otherwise be able to capture the experience and emotions of a certain place if I don't buy something to remind me.
I'm launching a Shopping Ban this year to confront this FOMO, this fear that my life and experiences are meaningless without the material totems I have assigned them to. I'm also doing this challenge to address my long, complicated relationship with having and spending money, which I will discuss on a later post.
For now, here are my personalized rules for my Shopping Ban in 2020:
Things I'm Allowed to Buy:
Substantial Food – groceries

I'm challenging myself to prepare most of my meals at home

Only allowing myself (1) takeout lunch and (1) takeout dinner every week

Toiletries – bath products and skincare that are already part of my routine (NO buying new products unless I have run out)
Experiences – events, travels, concerts, etc. that I'm interested in
Things I'm Not Allowed to Buy:
Social Snacks- this is food/drinks that I feel the need to buy in order to be with friends (going out for coffee/drinks/lunch)

During my Shopping Ban, I'm no longer going out to cafes or coffee shops just to socialize
Exception is beer tasting (I like beer)

Clothes – no brainer. I have enough!
Makeup – Don't wear it much, but I have enough for when I do want to jazz up my face
BOOKS – probably the hardest category

My challenge is to only read the books I already own
For books that I don't own and am dying to read, I'll make use of my library and the Libby app to borrow them

Home decor – any seasonal decorations or otherwise practically useless tchotchkes
So there are my rules for 2020!
I'll be checking in on my progress/thoughts/failures/ruminations throughout this year, but reach out in the comments if you have any specific questions for me to address.
Are you doing any special challenges or detoxes this year? What are your goals for 2020?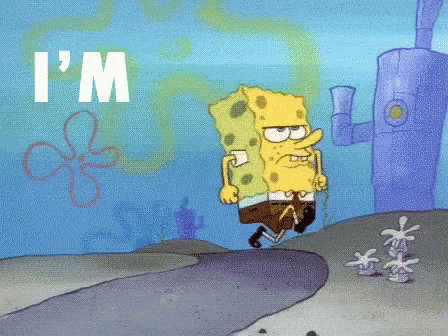 More Info: